This year Grand Seiko decided to  launch a very unique model from the Heritage Collection focusing on autumn in Japan with a very strong red dial.
The color of the dial captures the scenery seen in the mountainous areas of Japan in which the leaves gradually turn to a deep red as the season changes from summer to autumn.
Its colors reflects not only the leaves of autumn but also the way that their colors are reflected in the lacquered wooden floors of traditional Japanese architecture.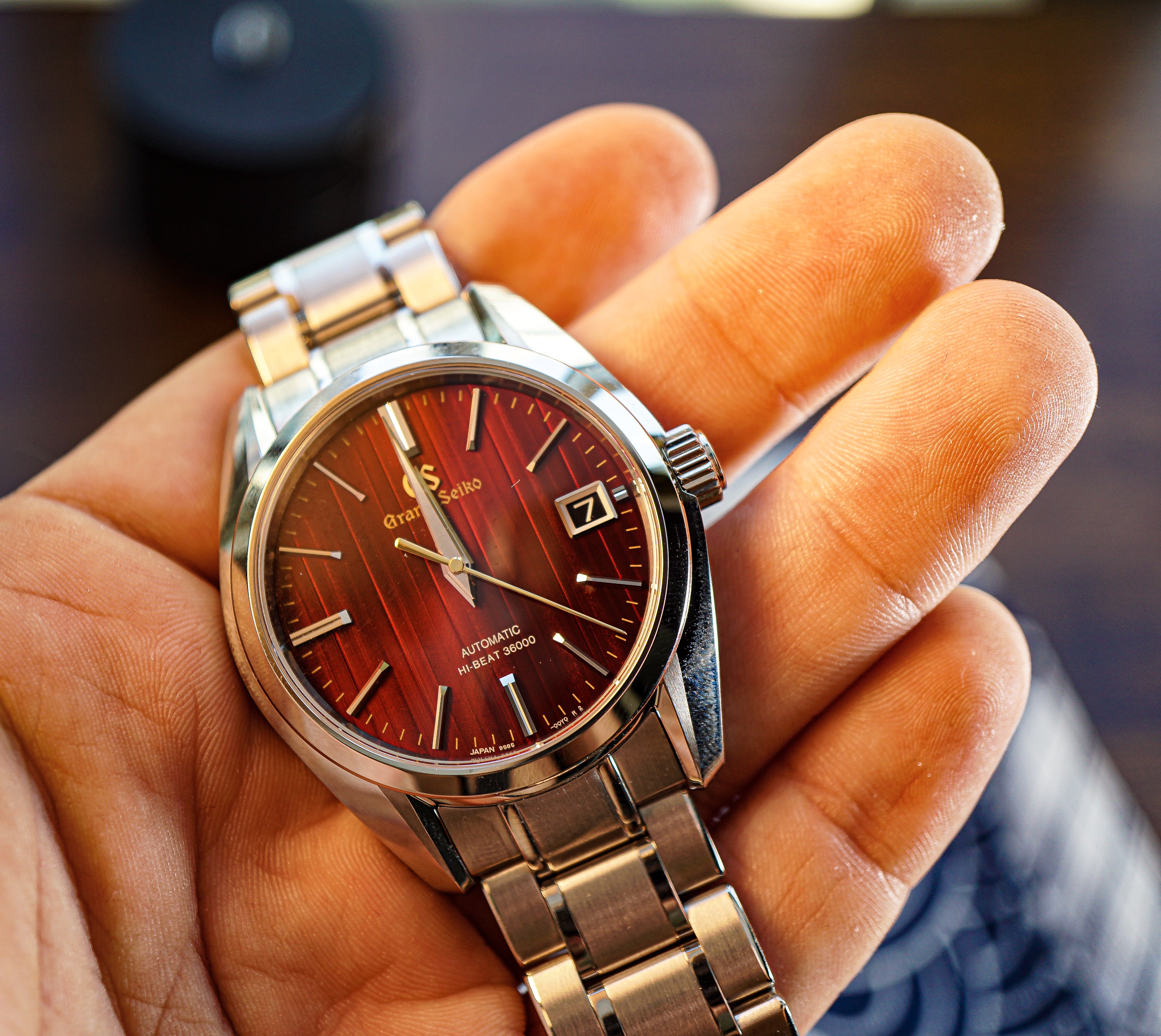 Two finely polished surfaces of the case with a distortion-free mirror finish extend to the very edge of the lug creating a perfect triangle that is then applied hairline finishing.
This design form can only be achieved by the most skilled Grand Seiko craftsmen and women through the careful use of multi-faceted Zaratsu polishing
The titanium-made oscillating weight, which has been anodized to a blue-green color, exhibits the shade of green leaves that have not yet been dyed in red, allowing the seasonal shifts to be felt along with the deep red dials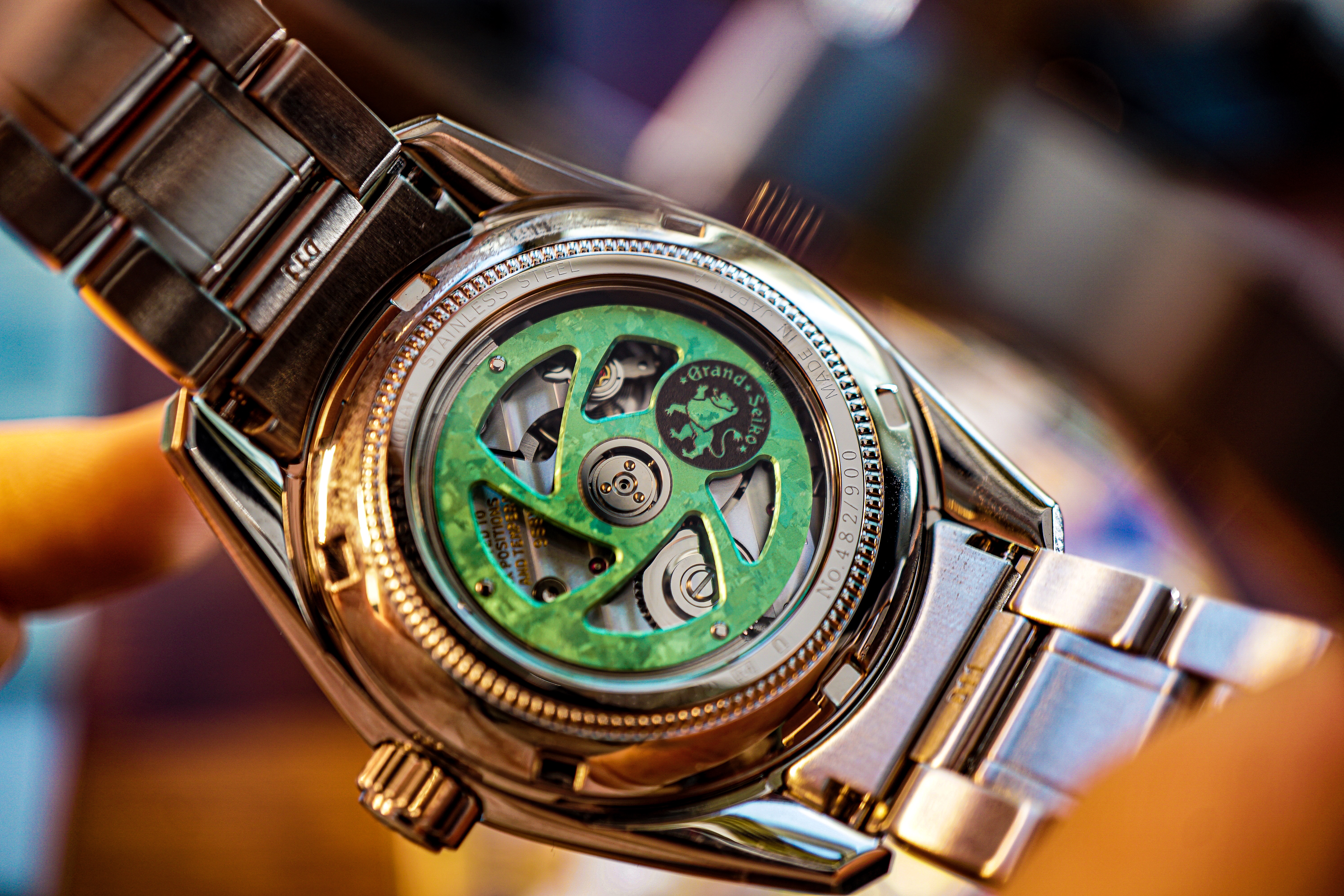 MECHANICAL HI-BEAT 36000Caliber 9S85
The Grand Seiko is powered by a Caliber 9S85 high beat which is very challenging to create as  only a few watchmakers choose to accept.
With its higher oscillation rate of ten beats per second, greater accuracy is achievable, but this increased precision comes at a price because the faster rotational speed can take its toll on the power reserve and even the longevity of the whole movement.
Grand Seiko's 10 beat movement delivers an accuracy of +5 to –3 seconds a day and a power reserve of 55 hours.