The Independent Watchmaker and The Auction House Launch A COMPETITION TO DESIGN A RESSENCE WATCH
The Winning Drawing will be turned into a Watch To be offered for sale at Sotheby's this Summer
Proceeds will Benefit KU Leuven University's Covid-19 Research Programme
28 April 2020 – Ready, Steady, Draw! Independent watchmaker Ressence and Sotheby's Watch Division are joining forces against coronavirus this season and launching a competition to design a unique watch. For the first time ever, watch-lovers will have the chance to create their own interpretation of one of Ressence's latest models, the Type 1 Slim. Their creativity will support medical research.
The competition will be open from 28 April (2pm GMT) until 12 May (2pm GMT). The winning design will be selected by Belgian designer and Ressence founder Benoît Mintiens, in consultation with the brand's Swiss manufacturers, who will then bring the winning design to life as a watch. The successful designer will have their name engraved on the case of the piece. The unique piece will be offered in Sotheby's Hong Kong "Important Watches" auction on 11 July. Proceeds from the sale will support the Covid-19 Research Programme at KU Leuven University in Belgium.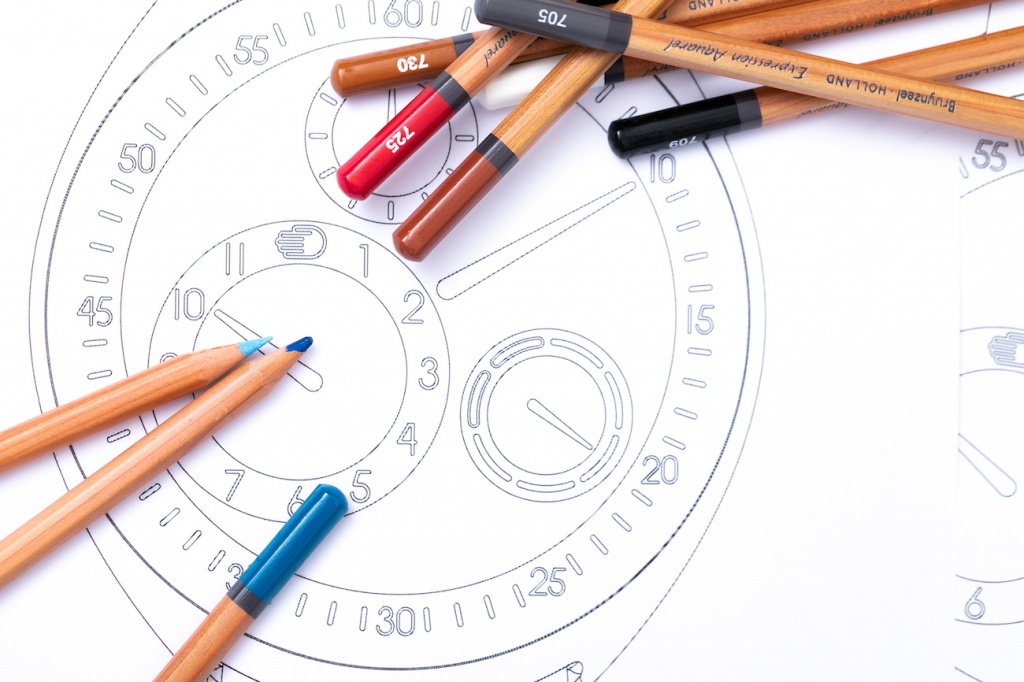 HOW TO TAKE PART IN THE COMPETITION?
Contestants can download the outline drawings (dial and back) of the Type 1 Slim on www.ressencewatches.com/TimeToDraw
There are no restrictions on the tools participants can use: from colouring pencils and felt pens to Photoshop, nothing is off-limits.
The following specifications should be submitted along with the drawing:- Colourforeachcomponent(onlyonecolourpercomponent) – Colourofthegraphics(numbersandlines)
– Colourofthegraphicsglow(Superluminova)
The design (graphical format) should be submitted by email to hello@ressence.be before 12 May (2pm GMT), together with the name or inscription for the engraving and the participant's contact details.
Drawings can also be shared on Instagram with the hashtag #WatchesAgainstCovid19 and the tags @ressence_watches and@SothebysWatches
Ressence Type 1 Slim
Ressence has built its international reputation by revolutionising the way time is displayed on a watch. On a Ressence watch, time is broken down into individual sub-dials displaying hours, minutes, seconds and days. These sub-dials or discs orbit around one another. This patented three dimensional complication is called ROCS, or the Ressence Orbital Convex System, and is masterfully illustrated in the Type 1 Slim. The purpose is a more efficient way of telling time. Information is displayed on a single surface, much like words on a piece of paper, making for improved readability. The Type 1 Slim is also testament to the watchmaker's constant reassessment of the interaction between a watch and its owner. Thanks to its concave case shape, the Type 1 Slim perfectly sits on the wrist.
KU LEUVEN
Proceeds of the sale will go to the Covid-19 Research Programme of the KU Leuven and UZ Leuven universities. The aim of the programme is to research a vaccine, advanced detection and new molecular treatments against the virus. For more information on donations, please click here.