For the First time in the Middle East, Cartier has decided to privatize its entire exhibition under Burj Khalifa to welcome the AWC members to an exclusive dinner with the new CEO of MENA.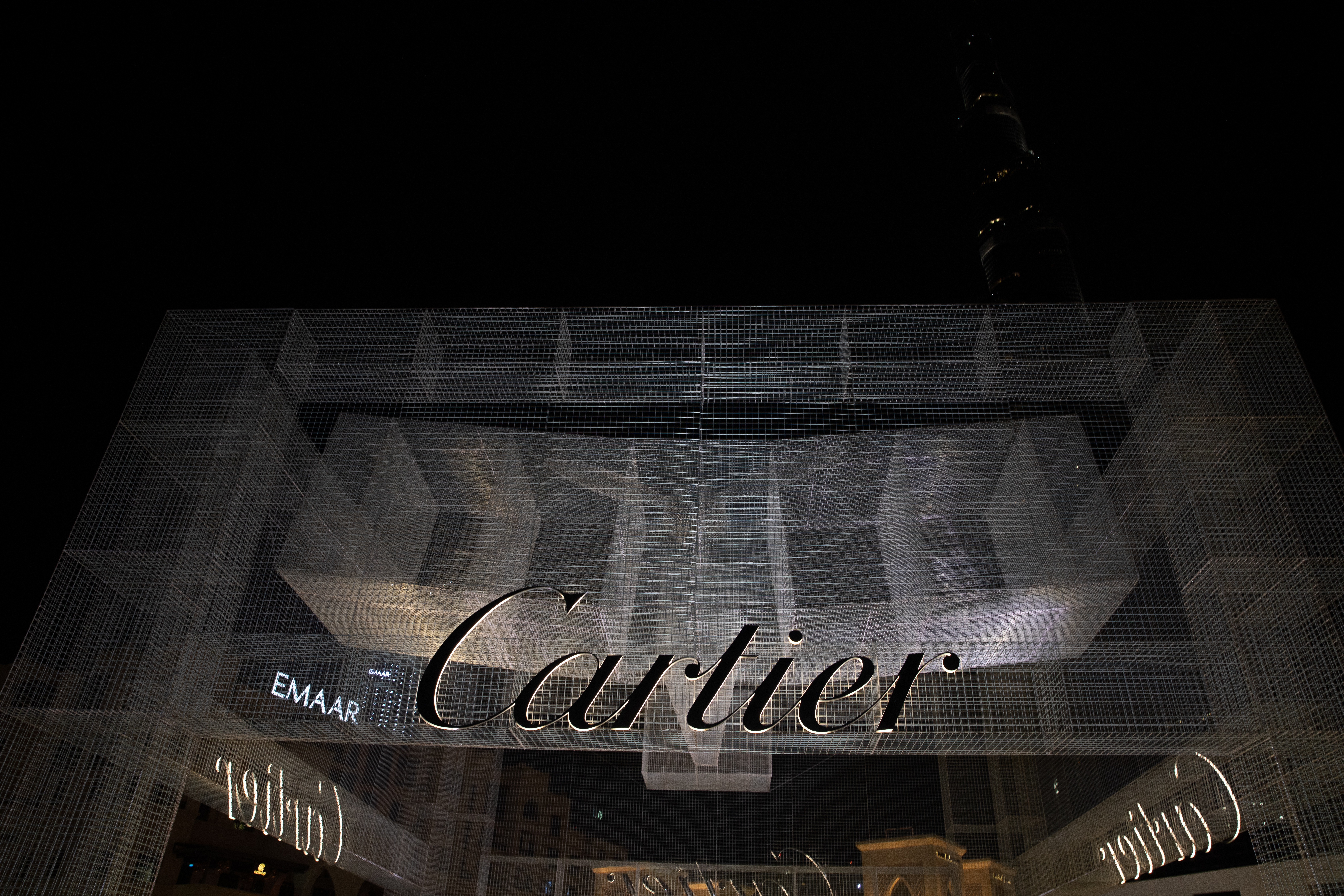 The exhibition set top by Cartier was to celebrate 100 years of Santos where they have recreated the story of how the legendary watch came about to creation. If you are not aware of the story, let me shed some light on its in a quick summary.
In 1906, Brazilian-Franco Albert Santos Dumont flew from Paris' Château De Bagatelle in an aircraft fitted with a wheeled undercarriage and made a controlled landing – no crash, achieving history. Whilst celebrating his achievement, he met his friend Louis Cartier and complained about having to reach out to his pocket watch during the flight- Booom!! the Santos Dumont Cartier was born! First Pilot wristwatch to be ever created.
Since then many variations and developments have surrounded this successful line leading us to where we are today and our private exhibition with Cartier.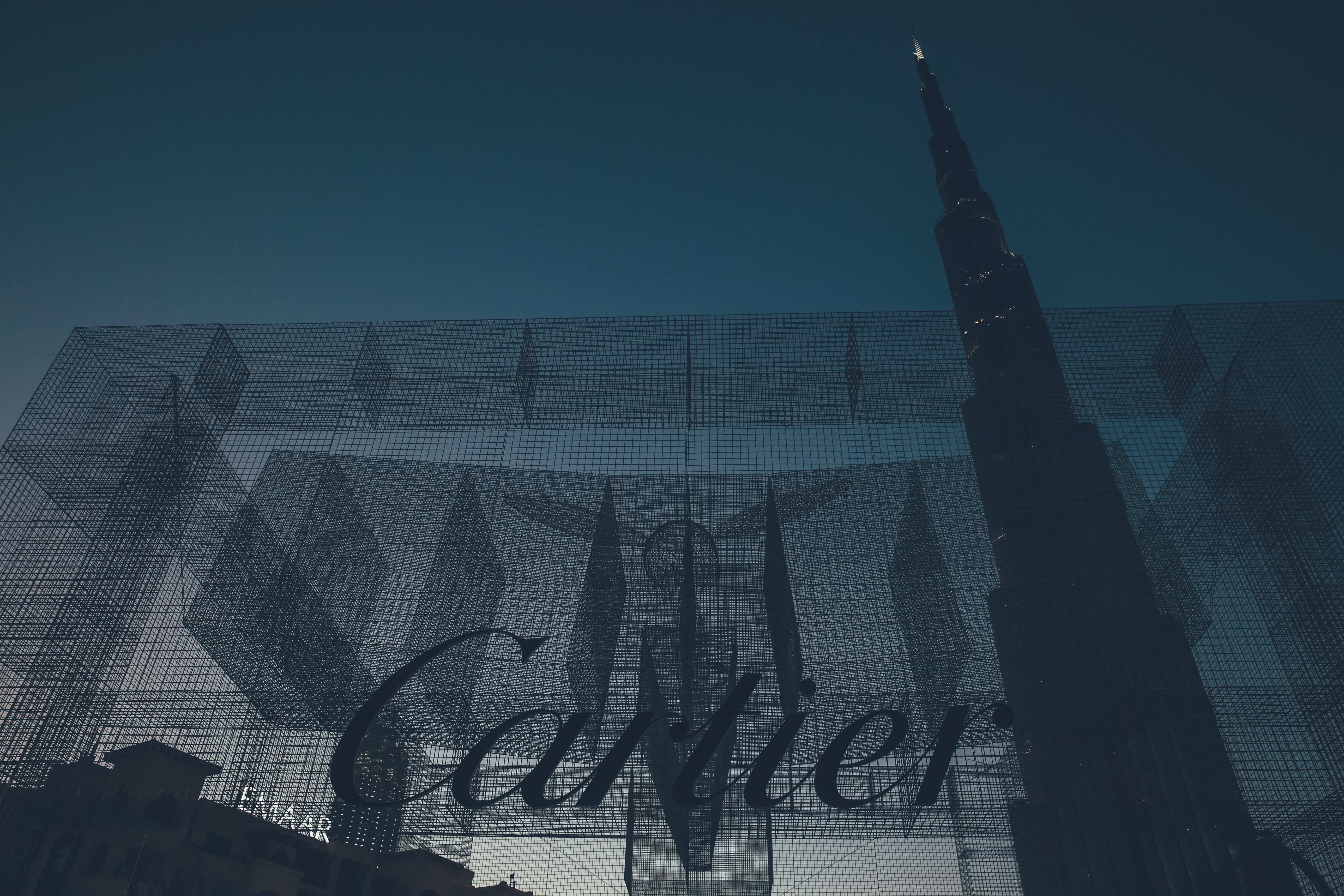 Cartier recreated the 14bis flew by Santos in his first flight and installed it on top of our dinner table :).. Now that's what I call dining in style.
During the evening, we had the chance to go over an animated history of the Santos flight and also have a look at some historical pieces of the famous line – of which the wonderful 90th anniversary Santos Dumont in platinum and salmon dial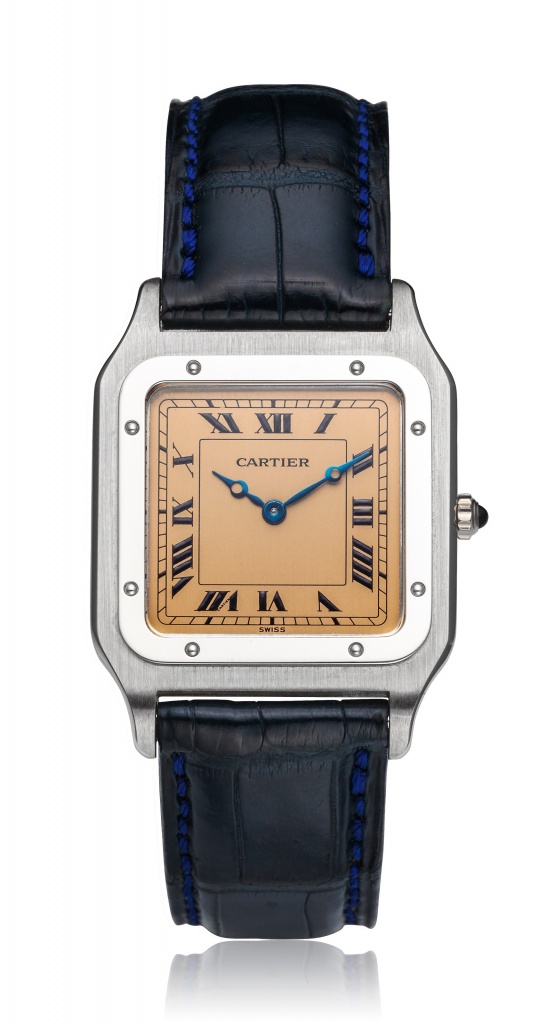 Before moving on to our dinner with Christophe Massoni, we also had a look at the latest models introduced by Cartier in 2018 and 2019 – unfortunately the SIHH pieces were not yet in Dubai – however this will be left for another day to explore.
What also made this dinner quiet special is the fact that our members have flown from KSA, Kuwait and Bahrain to be with us in Dubai. For the club, it is quiet a proud achievement to be able to partner up with one of the most luxurious brands out there and have a very private and unique experience offered to our club members exclusively. It has also followed a special visit to the Cartier Manufacture in La Chaux De Fonds that I have had right after SIHH – however this needs another article to discuss the mesmerizing world of Cartier watchmaking.
You cannot have a  collectors dinner without the usual wrist shots poses that we are all known for by now. It was a surprise I believe for Christophe when he saw 20+ arms being stretched to the max to reach each others fists in the most awkward yet traditional watch geeks shots – professional photographers were on alert mode and trying to find the best and longest chairs to support them in taking this marvelous aerial wrist-shot.
With this, I leave to enjoy our gallery and will be back soon to tell you more in depth about the Cartier manufacture experience and many many nitty gritty details that blew my mind in La Chaux de Fonds.