For the very first time and to officially launch the AWG shop with a brand we all love and have great memories with – we present the Gshock GM-5600B Special Edition AWG limited to 30 pieces only.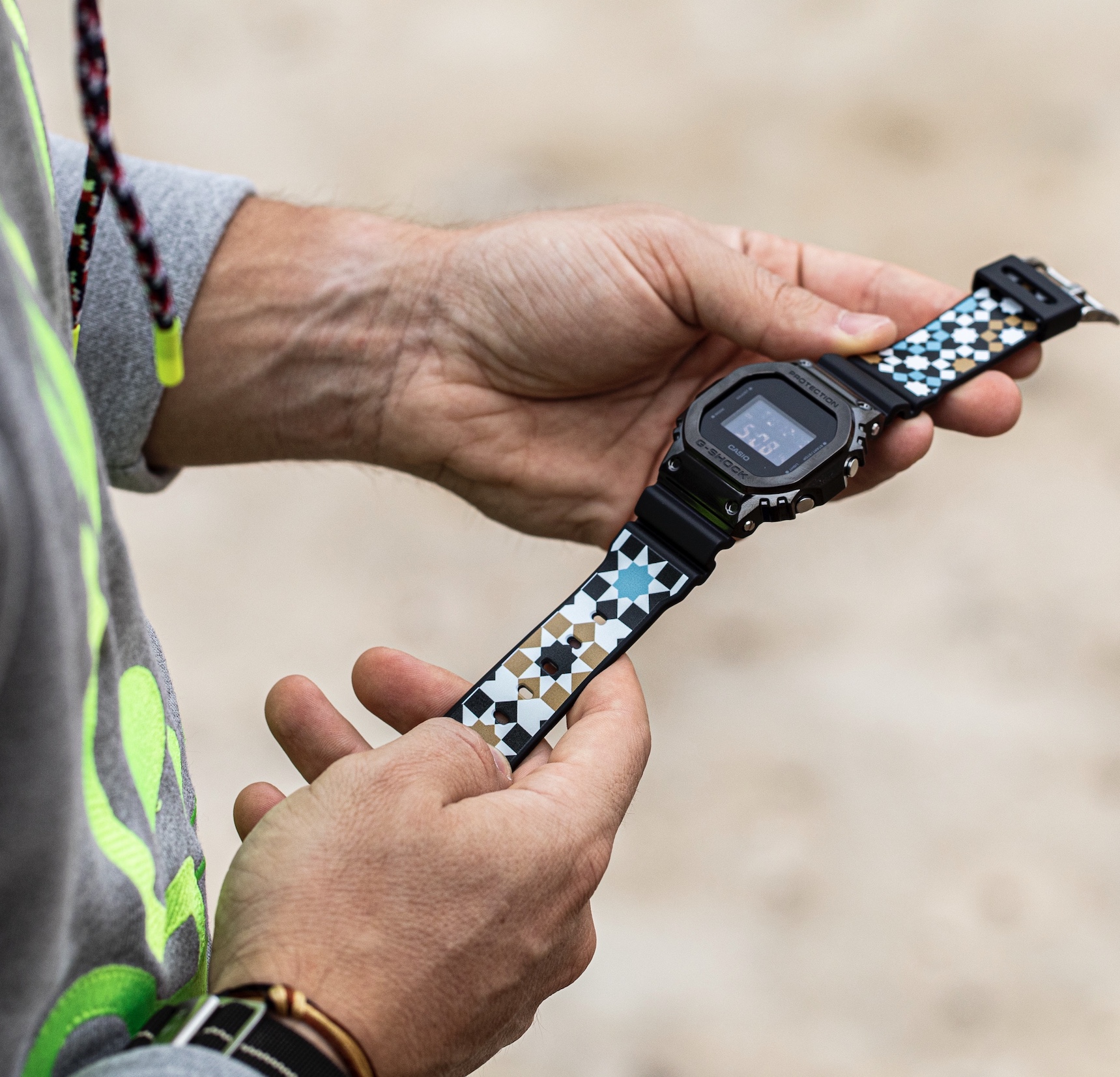 A very unique take on the Gshock GM-5600B specially redesigned for the Arab Watch Guide shop.
The inspiration behind the model is a throwback to the Damascene Mosaic art in furniture and architecture; a continuation of the current theme on our website bringing all the arabic design elements inherited from Syria into the modern world of horology.
The strap has a unique pattern of Mozaic that you usually find in many objects found in Syrian homes such as wooden tables, chairs, tableware, art pieces …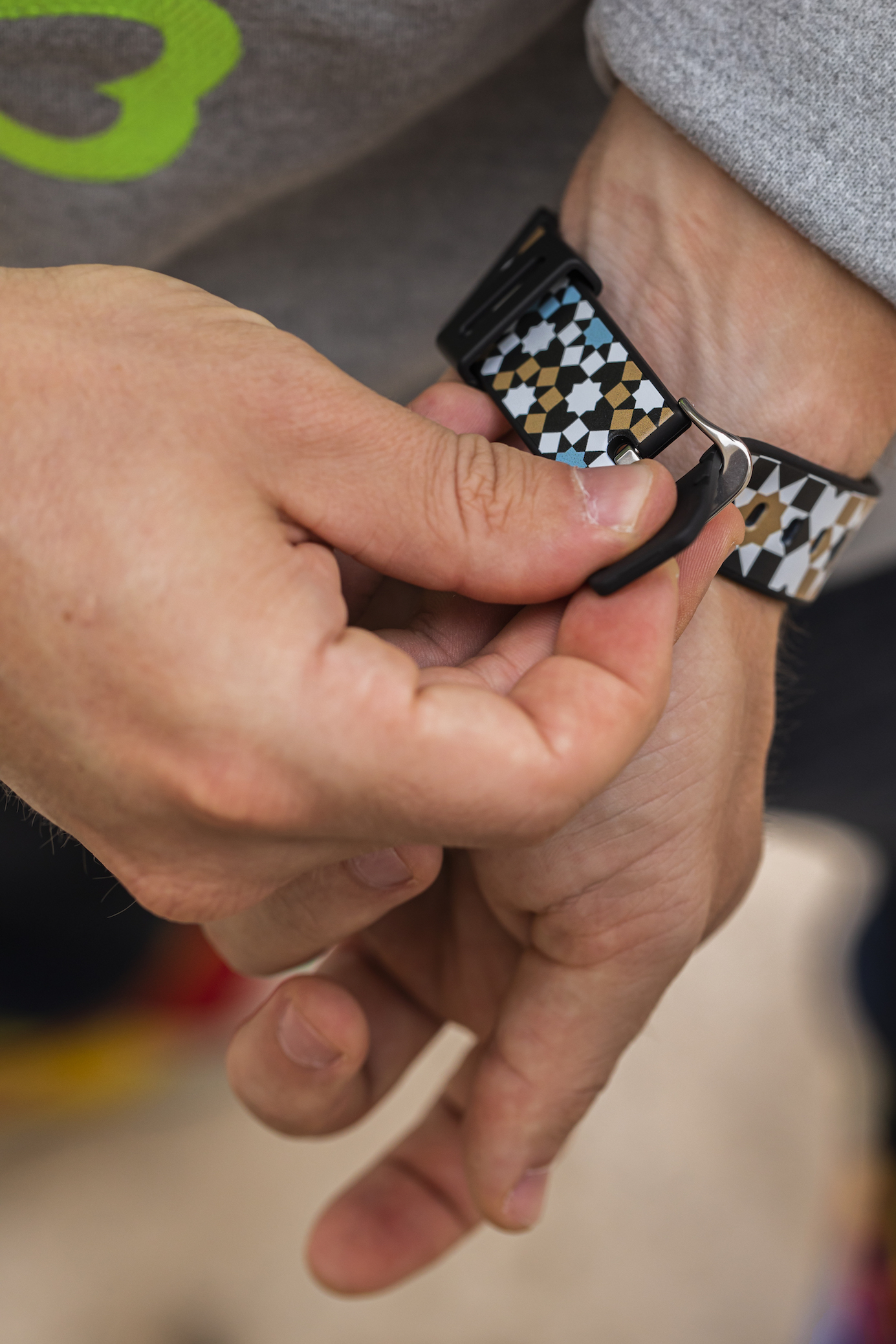 We decided to stick to the main colors usually used in Mozaic, mainly the blue, white, beige and black to create our unique pattern for this edition.
The edition is limited to only 30 that will be produced one time off and sold exclusively on the AWG shop.